Our Core Services
BB Risk Solutions specialise in sampling, risk assessments and technical advice on the safe management of physical hazards such as asbestos, lead paint, mould and noise.
We believe in building better risk solutions for you, your business and your workforce by driving quality, client-focused solutions.
BB Risk Solutions partners with our clients to build better risk solutions for:
'You' domestic properties
Asbestos identification
Lead paint assessments
Mould/water damage inspections
Cost estimation of remediation works
---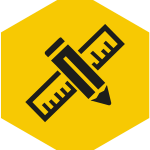 'Your Business' legislative compliance
Asbestos identification (Division 5)
Asbestos pre-demolition/refurbishment inspections (Division 6)
Asbestos clearances and air monitoring
Hazardous Materials identification
Lead paint assessment
Mould and water damage inspections
Noise assessments and mapping
Noise dosimetry (occupational exposure)
---
'Your Workforce' health, safety and wellbeing of workers
Hazard and Risk communication – site/company specific training presentations
Indoor Environmental Quality (IEQ) assessments
Noise assessment and hearing conservation programs
Workforce engagement
---
Why Choose Us?
At BB Risk Solutions, we're focused on understanding our client's needs, including time and budget constraints, to truly tailor a solution that meets your needs.
Our team are experts in conducting risk assessments and providing technical advice across a range of occupational health and safety services.
We will work with you to ensure you are fully informed of the potential risks, assist you navigate legal obligations and provide appropriate on-going management options.
Utilising our global experience and technical expertise, we will build better risk solutions for you!
For a full list of our services please click on the links below: