A wide variety of asbestos materials can be found in domestic properties, particularly constructed or renovated between 1950-1990. But what do they look like?
This article provides examples of asbestos materials and outlines how to safely manage asbestos in the home.
Australia was reportedly the highest per capita user of asbestos during the 1960s and 70s, with asbestos being present in many different types of building products. As such Australian buildings have an asbestos legacy issue that needs to be managed safely. It is possible that any building constructed prior to the national asbestos ban coming into place on 31 December 2003 may contain asbestos materials (ACMs).
Where Can Asbestos in the Home be Found?
Asbestos can be found in almost any material, here are a few examples of ACMs typically found in domestic buildings: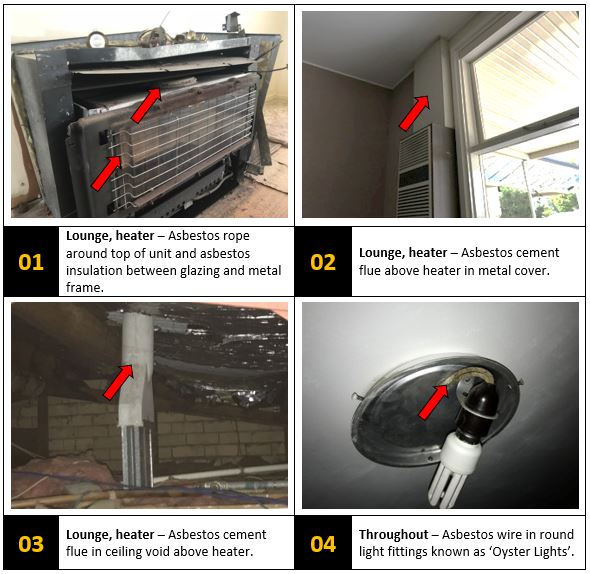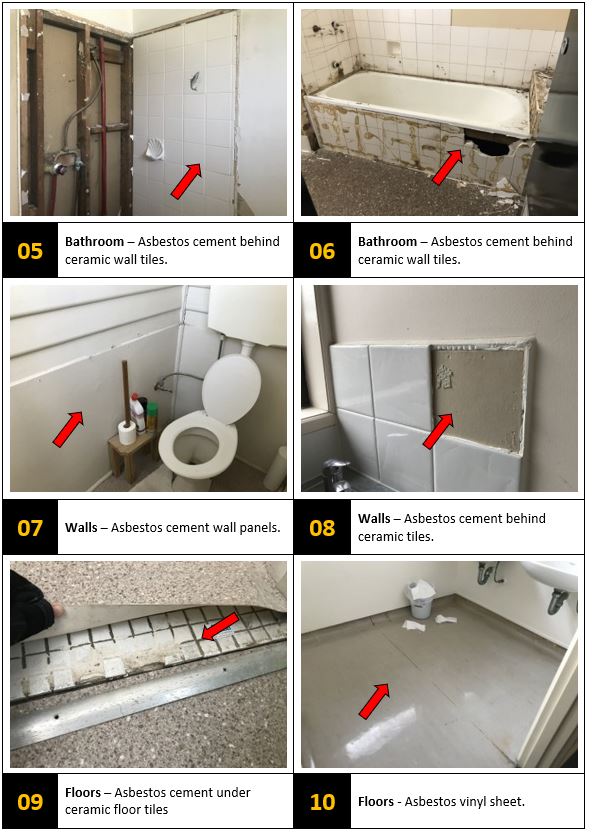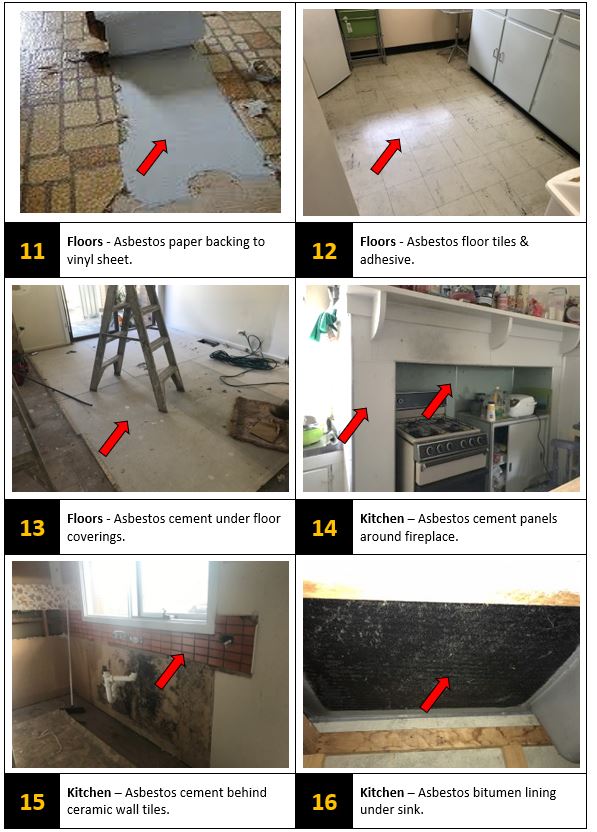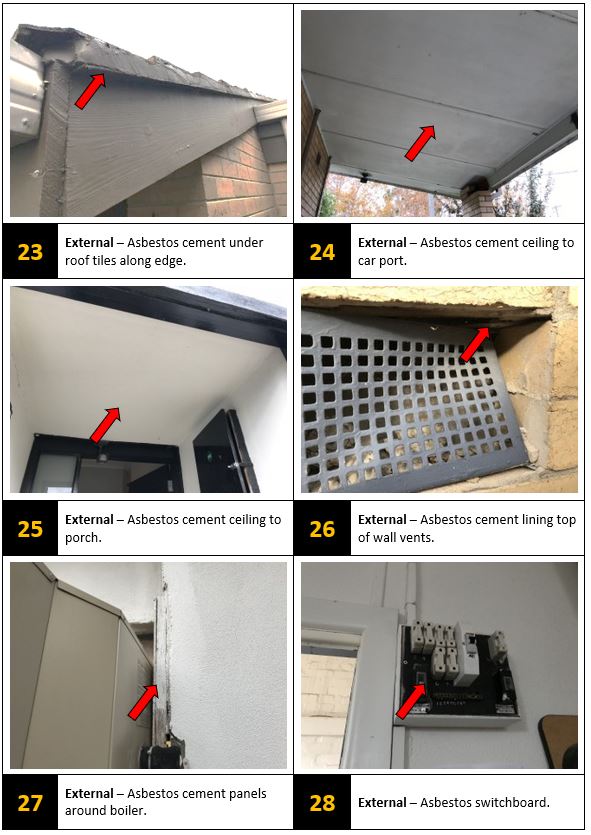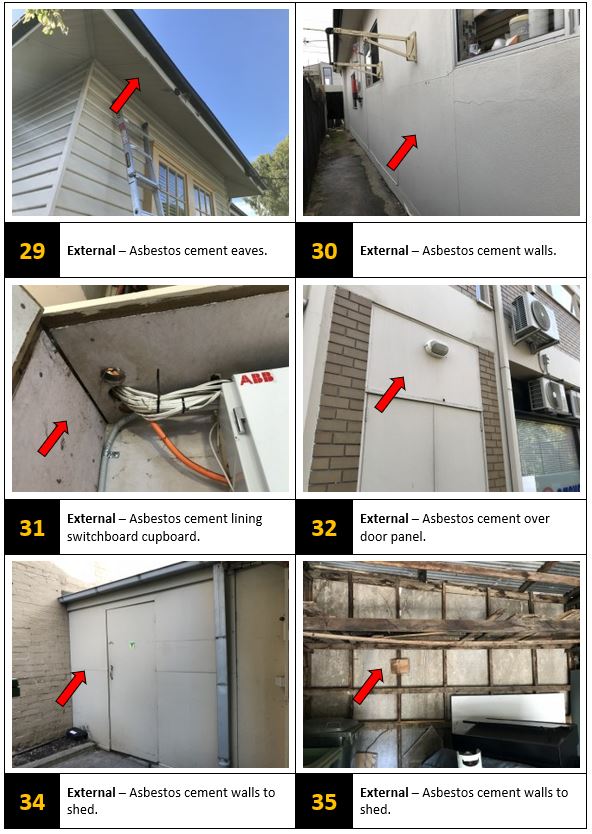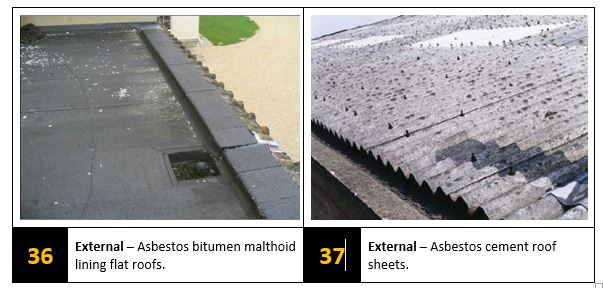 It must be noted that the examples above are not exhaustive and additional types of asbestos containing materials can be found in domestic properties.
Safety – What do you need to do?? 
Assess asbestos in the home – Prior to any demolition or refurbishment works, an invasive Asbestos Assessment should be conducted by a trained professional and samples analysed by a NATA Accredited laboratory.
Eliminate the risk – ACMs should be removed prior to disturbance, by a licensed asbestos removal contractor, so far as is reasonably practicable.
Inform – Were ACMs are to present, contractors must be made aware of their presence to prevent disturbance of the materials.
If additional suspect materials are exposed or damaged during refurbishment works:

BB Risk Solutions Consultants are trained and competent in the inspection and safe management of asbestos. We will work with you to ensure you are fully informed of the potential risks, assist you navigate legal obligations and provide appropriate management options.
For more information and advice, or to arrange an inspection by one of our licensed Asbestos Assessors, please call 03 852 814 05, email info@bbrisksolutions.com.au or visit our website www.bbrisksolutions.com.au
Useful Links: